billings
Manual editing of the exchange rate and VAT items on the invoice
If you want to edit the exchange rate or the VAT value for individual items in the invoice, you should
Go to the invoice details and click on the pencil icon
If the item is in a different currency than the entire document, fields related to the exchange rate will appear:
To add your own exchange rate other than the one downloaded from the selected source, use the pencil icon and complete the fields manually
Click save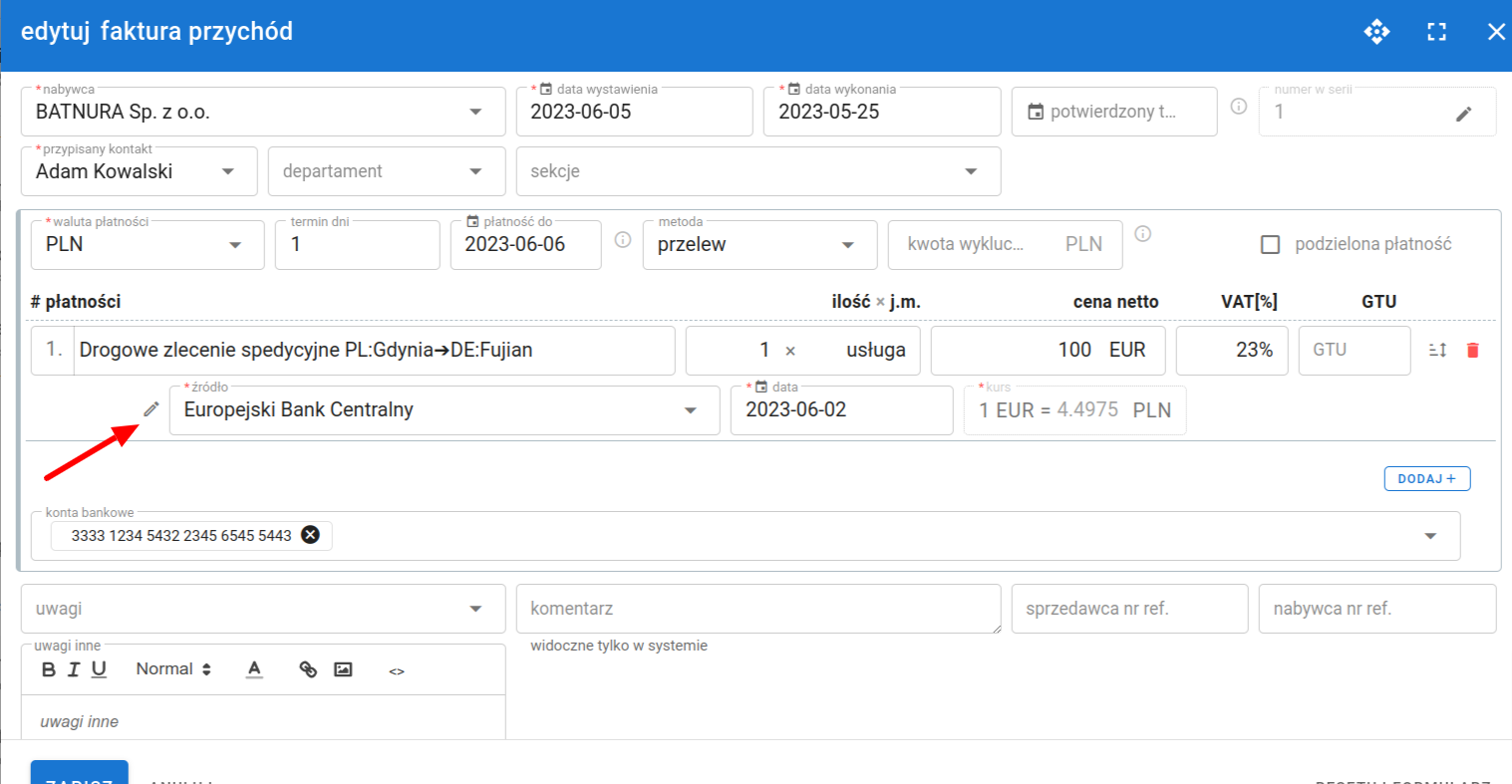 Manual edition of VAT in expenses
Go to expense document details > click the pencil icon
In the billing edition form, next to a given item, click the padlock icon.
Enter the appropriate values in the fields "net payment" and "VAT payment".
Click the "save" button.