transports
Creating a forwarding order
Click transports from the menu.
Click the + icon next to documents in the menu or click the add transport button the on dashboard.
Choose forwarding order from client.
Select a client to whom the order applies or add a new one.
You can optionally enter the service name, amount and currency in which the service will be settled.
Click save.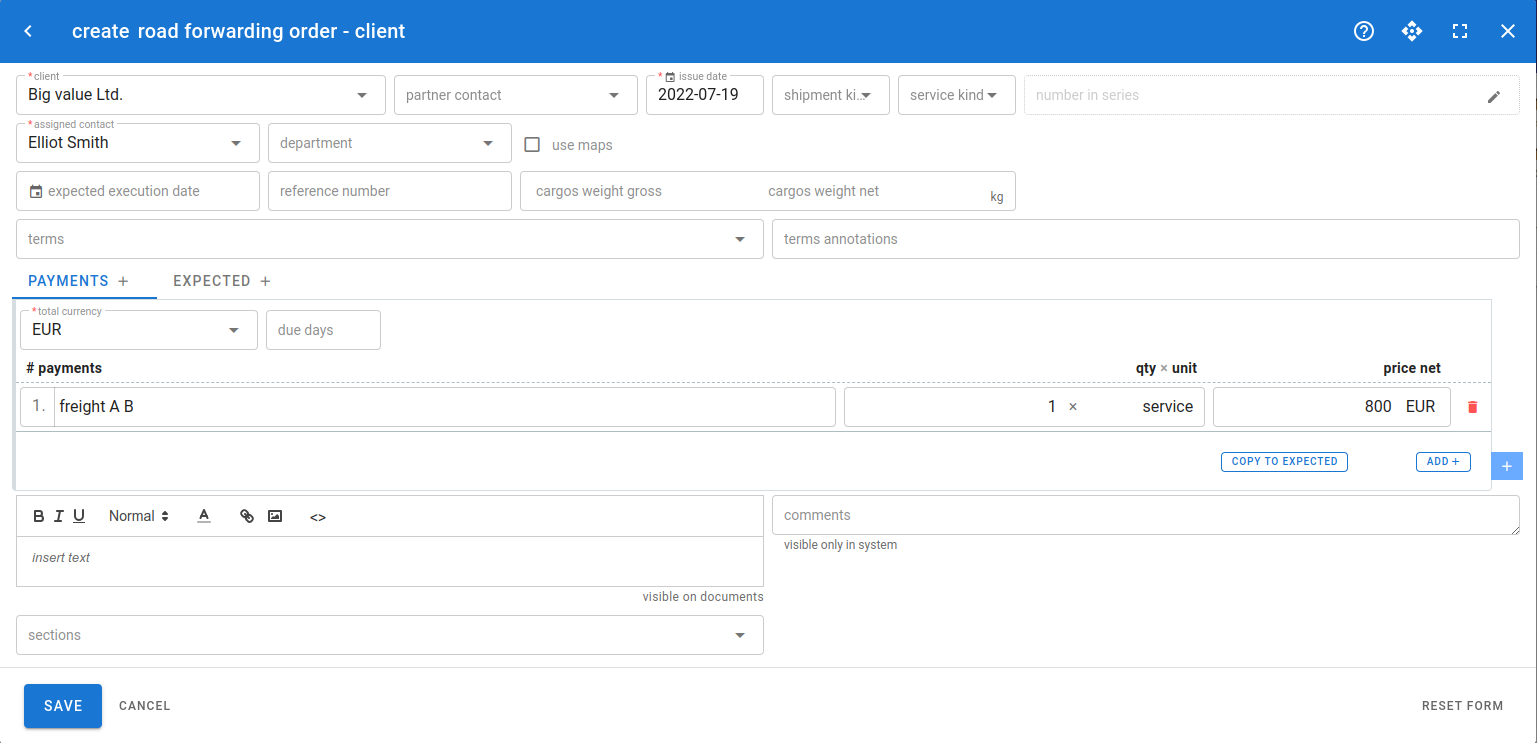 If you want to add transport terms or a previously created cargo, you can do it in the additional tab.
You can also change the payer and date of issue of the document.