transports
Price list for sea freight
The price list allows you to create a database of current freight rates along with information about the margin.
Menu>settings>pricing>"Freight" tab.
To add, click the "+ADD NEW" button.
Complete the data: provider, currency, place of loading/unloading, price per cargo, e.g. 20'DV container.
An example below:

from Evergreen,
currency: USD,
price list for the period 1-30 June this year,
on the route Gdynia - Dublin,
price + margin for 3 containers: 20, 40, 45
The system will add new items by copying the values from the previous one so that in the case of the same rates there is no need to complete everything from the beginning. If there are differences, edit the items manually.

After filling in all the information, click "SAVE".
All price lists per provider are visible on the list with the possibility of quick preview using the SHOW PRICING button.

Creating a sea offer with an item from the price list
Menu>Transports>click "+ADD NEW" button>"SEA OFFER".
In the form, select the contractor for whom we will create an offer and in the section marked with a red frame on the screen, we can filter the items in the price list that we are interested in, e.g.
offer for Yvonne Hughes
cargo 20'DV
loading in Gdynia
valid 1-15.06.2023 r.
Click the "GENERATE" button".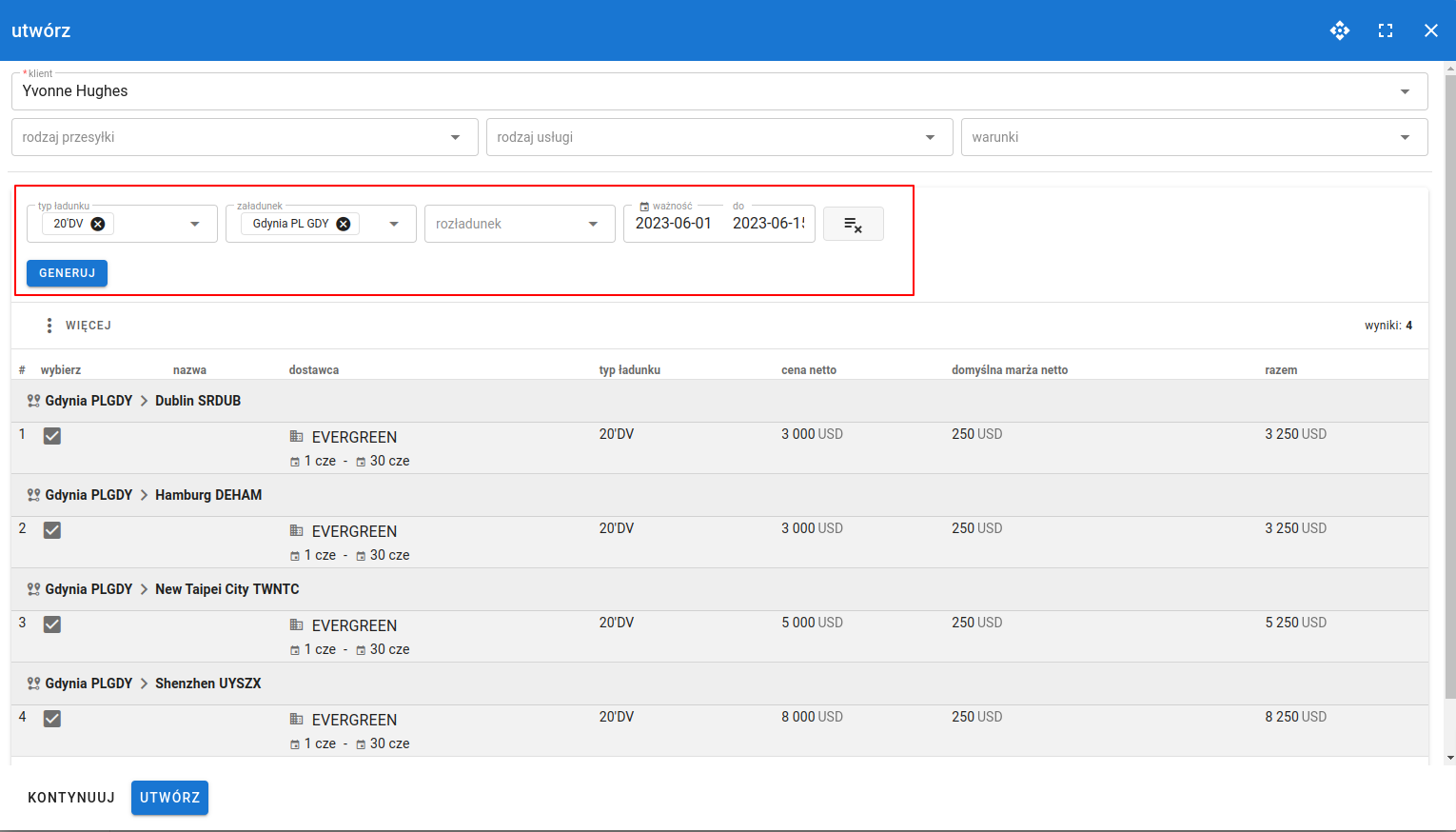 All items from the price list matching the ones selected in the filter will appear, we can mark with a checkbox which we want to add to the price list for this Customer. Let's mark the first one.
After selecting the item, click one of the options:
"CONTINUE" - to be able to further edit the offer, add other fee items and other required data.
"CREATE" – to save the finished offer in the system as a draft and go to details where it is still possible to modify and preview it.
Click "CONTINUE".
In the payment section, the selected item from the price list will be added. The base price is locked for editing, only the margin can be modified. If we want to add other items from the FREIGHT price list, we can use the "+PRICING" option.
To add other items in the offer, e.g. fixed fees, use the "+ADD" option. To create a permanent list of additional fees and be able to select them from the list, go to Settings>Pricing>"PRODUCT" tab.
In the form, complete the remaining required information and click "SAVE".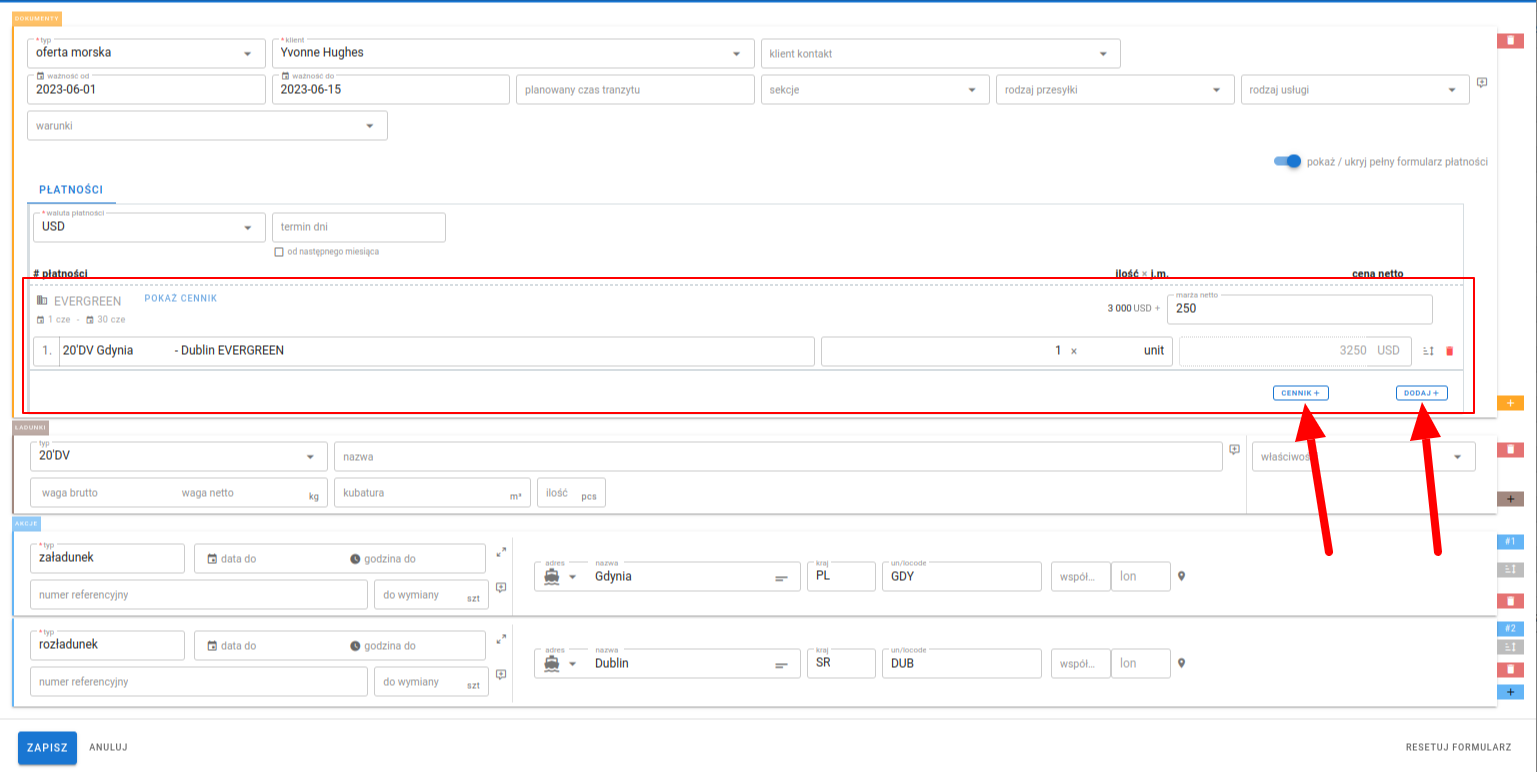 Change the status of the offer from draft to issued to assign a number and send it to the customer..
In the next steps, after the Customer's acceptance, we can create a booking from the details of the offer using the "ADD BOOKING" option.